DURHAM RECREATION & PARK DISTRICT
January Basketball Skills & Drills-Register Now!
Women's Open Gym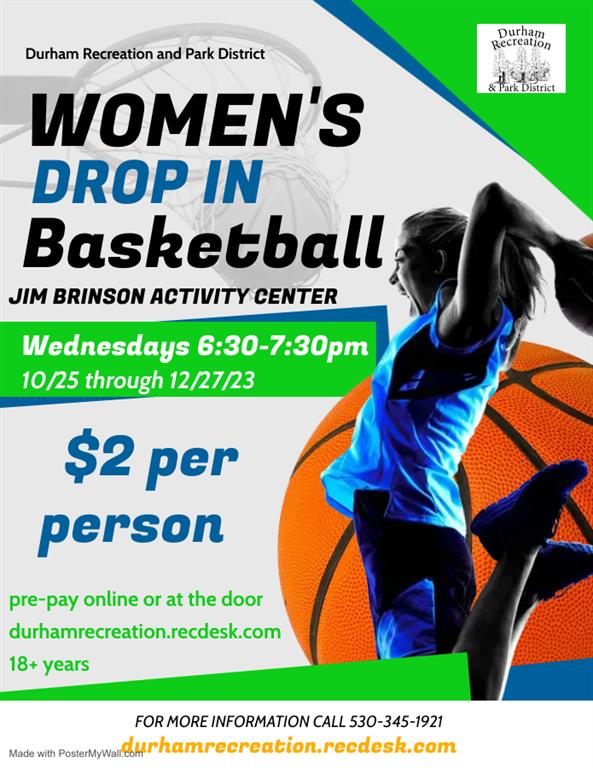 Welcome to D.R.P.D.!
The District is a public service agency created by the people to provide for parks, recreational areas and facilities to meet both present and future needs of the community. Durham Recreation & Park District is made up of five community parks, Veteran's Memorial Hall, swim center, and activity center.